Mobile Application for the use of Assistants and Heads of Clinic
A complete Orthopedic Memory Aid in your Pocket
Over 180 pages illustrated with over 200 exclusive photos and illustrations, presenting clear and condensed content dedicated to orthopedic physicians working in trauma.
Simple navigation, advanced search, accessibility features, highlighting, note taking and more.
Everything
you need,
inside your pocket
Dr. Mouhsine's digitalized Pocket Trauma book contains over 200 exclusive photos and illustrations, as well as explanatory charts so that you can easily and quickly find and understand the information you need to help your patients effectively.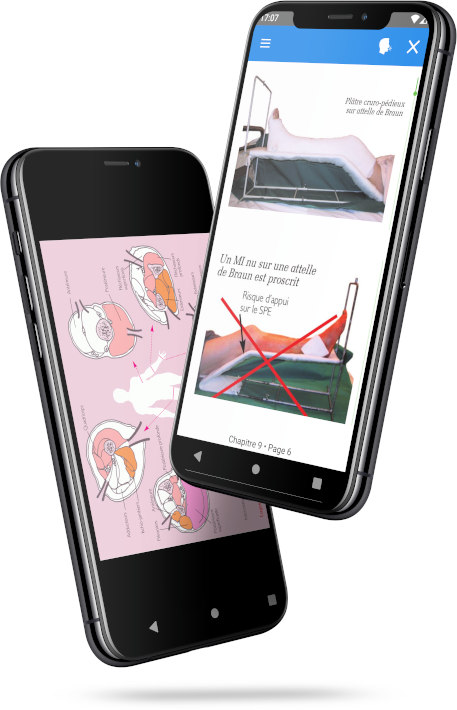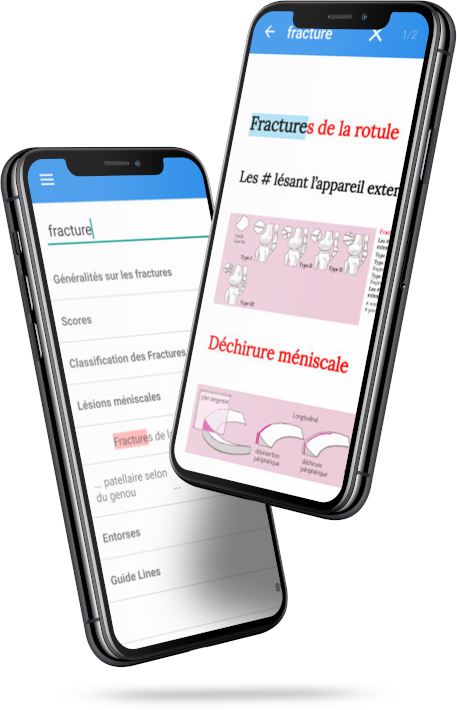 Find what you are looking for
Although the application is easy to use and the chapters are well organized, the implemented search system is efficient to obtain excellent results with a detailed list.
The application works in day mode as well as in night mode allowing you to adapt the contrast of the screen to the reading conditions.
In addition, the style and size of the text are fully customizable.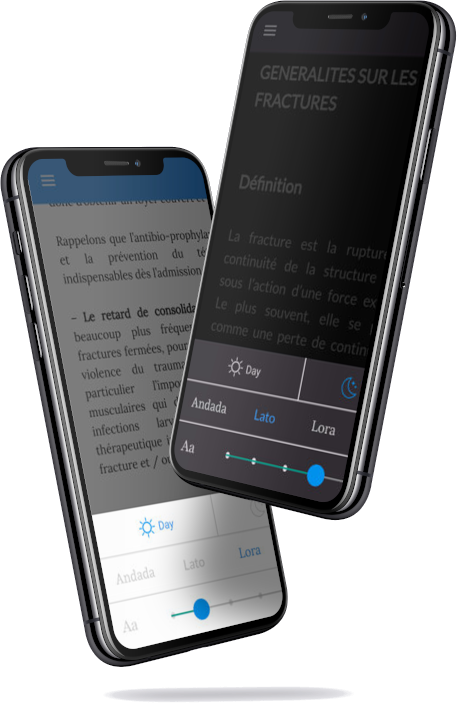 The highlighter mode allows you to highlight specific passages or draw attention to particular content and save them in a list.
It is possible to return to the source of the selected text from the list.
Save meaningful informations
The application allows you to enter notes related to a selected passage at any time and save them in a separate list.

Choose the Chapter you wish to consult with a single click. The application allows you to navigate easily to the desired content.
Turn the application into an audio book
With this application, you can easily turn the content of the book into an audio book (Text to speech).
You can configure the voice and speed options in the options page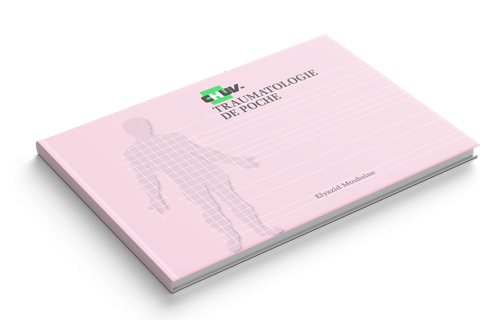 Traumap: your traumatology book
A small encyclopedia of trauma emergencies. It covers general information on fractures as well as complications, from the earliest to the latest.
A detailed and illustrated classification of fractures simplifies communication and prepares for the surgical decision. Synoptic tables of simplified guidelines provide information on general treatment methods, the main complications to look for and the foreseeable evolution.
It also provides details on bed rests and the modalities of immobilization or continuous traction. Finally, it provides information on clinical semiology, tumors, planning of prostheses and osteotomies, screws and their accessories, and biological constants.
The list of the different chapters and their contents.
Definition
Classifications
Treatments
Complications
Tossy-Rockwood
Scapholunate disjunction
Medial Collateral Ligament of the Knee
Ankle